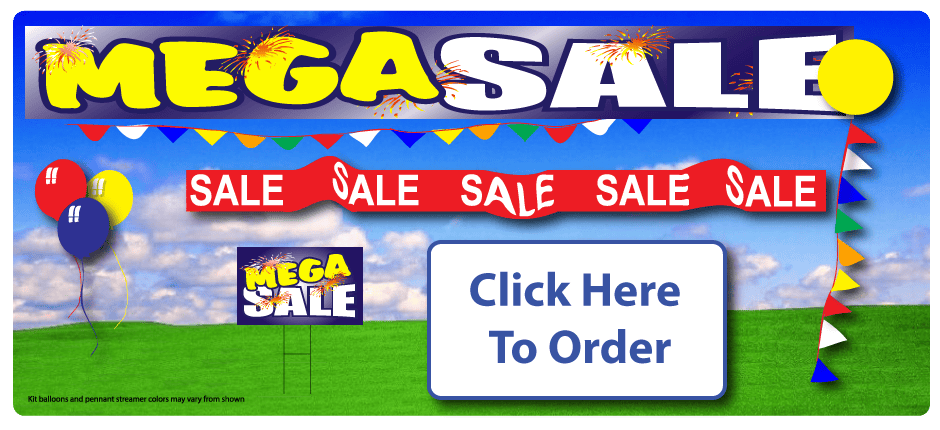 Sale in a Big Box kits will make your next automotive sales event easy! They save you time and money! Now, you don't have to find multiple vendors for your next Automotive Extravaganza! You are just one phone call away from ordering everything you need to make your store's sales event grab the attention it deserves! Each kit includes banners and balloons, pennants, mirror hangers, cloud busters, and more! These packages are designed to attract attention and increase sales. We give you everything you need to host your own sales event all you have to do is choose one of our sales event themes. Don't get lost in the crowd, make one call to Giant Promotions – Home of Sale in a Big Box for your next sale! 1 (888) 781-8300
Standard Sale in a Box Kit Includes:
2 2′ x 10′ Banners
360 17" Balloons
2 60″ Pennant Streamers
6 Step Stake Curb Signs
2 36″ Cloud Buster Balloons
1 12″ – 300″ "SALE" Streamer
Example Sale in a Box Themes

Need pricing on our Sale in a Box Kits? We have a rate sheet ready to email you!
Please fill out the form below and we will reply to you as soon as possible.
Comments or questions are welcome.