Giant Promotions… Helping Promote Businesses since 1988.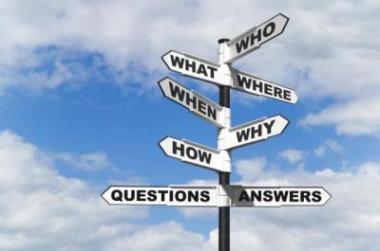 Experience you can rely on…
Giant Promotions, established in 1988, is highly experienced in helping organize and implement promotional sales and special events.  We have worked with thousands of businesses, from small single location MOM & POPs, to national corporations with hundreds of locations. Whether you are just starting a business, and need answers on how to best market yourself, or your company is looking to launch a large scale multi-site promotion and want excellent fulfillment, Giant Promotions has the experience to make it happen.  From concept, to production, to installation, we work with you all the way.
With decades of experience, Giant Promotions does more than just give you a product. We provide a total service.
Product Quality and Appearance you expect…
Giant Promotions inventory control systems ensure you won't get dirty, worn out, faded, unsightly products that you would not want at your business promotion or event. Giant Promotions knows that your event is important, and you expect us to give your business a great image.  What sets us apart is our attention to details.  Anyone can set up a promotion, but the details are what matters.  We maintain our products so they attract -not detract- from your event, and make your business look great.  After each installation and removal, prior to storage, our inventory control team inspects each item for any rips, tears, holes, fading, dirt, etc.  Repairs are made, and dirty items are washed in one of our two custom built industrial size commercial washing machines -manufactured specifically for Giant Promotions. Due to the high amount of work and the inventory turn-over of products returning from the field, Giant Promotions management ordered these machines to fulfill the commitment to have the finest, cleanest, highest quality outdoor promotional products available for their customers.
Your promotion will make a statement… make it one to be proud of.
In-House Production, from concept to reality…
With our in-house production and manufacturing facilities including super wide format digital printing, industrial sewing, vinyl welding, and more, Giant Promotions can bring your promotion idea to reality.  Our Graphics Design/Production Team can produce the finest quality products for your promotion or event.   Invariably something will change during the course of planning and producing the promotion, and Giant Promotions' in-house production gives you the benefit of production control.  If something needs to be changed, we don't have to call all over to "stop the presses!".  In-house production, printing, and manufacturing also allows us to provide customized products for your promotional rentals.  Don't settle for generic "bed sheet banners" on your inflatables, plain tents in your parking lot, or bland items, when you can have bright colorful professionally customized products for your sale or event.
Giant Promotions in-house production… build your brand and image with one call.
Professional Service & Installation…
Giant Promotions' installation technicians attend regular safety and installation meetings, and new product orientations to help maintain a quality product and setup for your event. We also offer permit processing and retrieval services, should they be required.  This expertise, combined with our wide range of products and services, enables us to supply our customers with excellent promotions to meet their individual needs.  Giant Promotions can be reached toll free at 1 (888) 781-8300, should an unexpected problem occur. We make every effort to solve problems quickly, so your event goes on seamlessly.
With our trained personnel and quality maintained product inventory, your promotion is sure to be a success.
Licensed and Insured…
Giant Promotions carries Workers Compensation Insurance on all their employees, as well as a $2 million General Liability insurance policy.  Giant Promotions is licensed in all areas it works in.
Giant Promotions – giving you the risk coverage and peace of mind you expect during your event